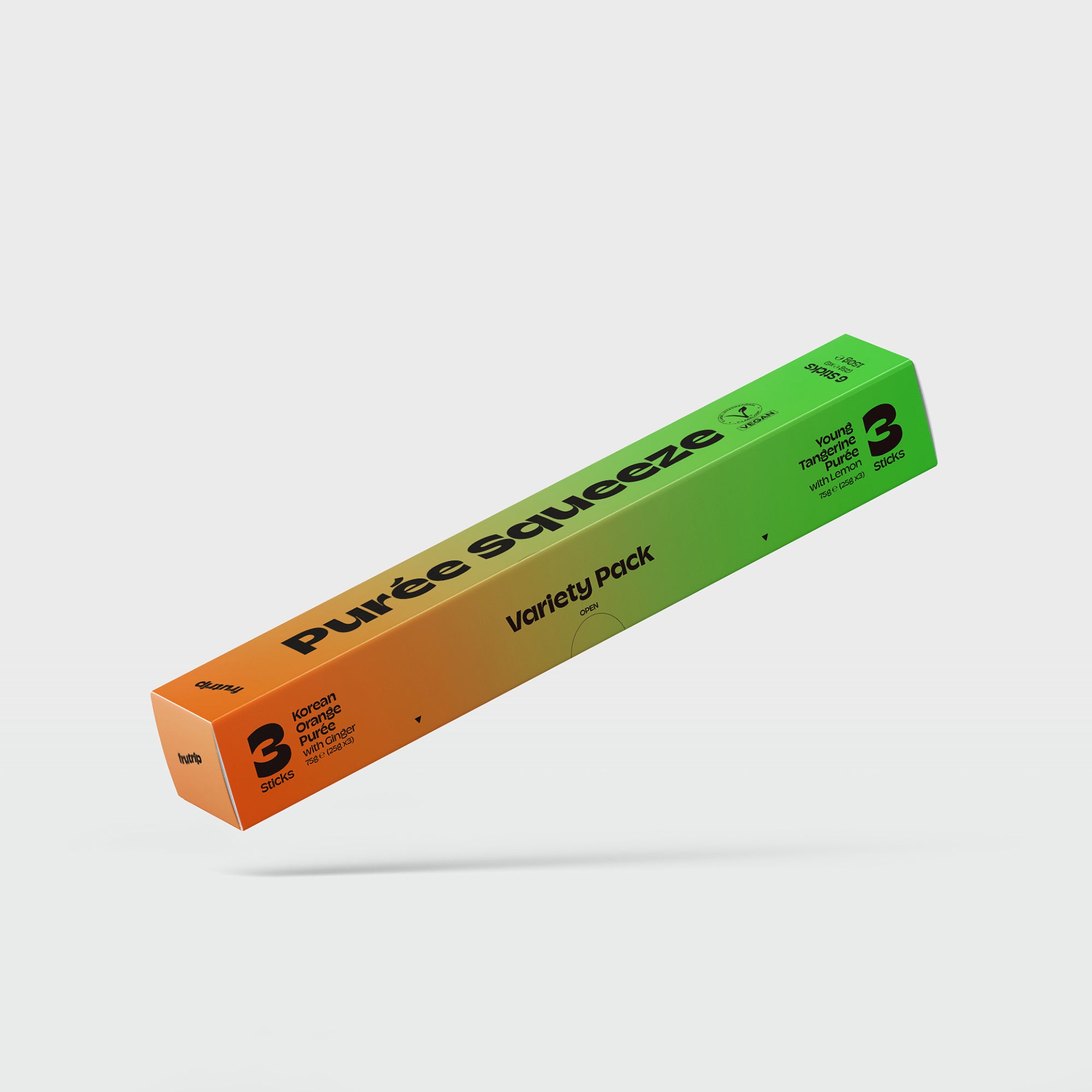 FRUTRIP Vegan Dessert Purée Squeeze 3+3 Variety FUN Pack!
Discover the best of both worlds with our FRUTRIP 3+3 Variety FUN Pack! This pack lets you experience the delightful fusion of flavors in the most convenient way possible.

Indulge in the goodness of FRUTRIP's two signature flavors, Hallabong and Ginger and Young Green Tangerine and Lemon. With three sticks of each, this pack offers a perfect balance of taste and texture.

Share the joy of FRUTRIP with friends and family. Whether it's a quick snack or a delightful treat, this Variety FUN Pack promises a flavor-packed experience for everyone. Perfect for Sharing!

Elevate your snacking with FRUTRIP and embark on a taste adventure today!